Hey loves.
Just wanted to catch up and what I've been up to these past couple of weeks.
I hope you all had a wonderful New Year celebration and started this fresh new year the best way possible.
Sooo.. Let's get to it.
To finish the year me and the boyfriend attended the Fiesta Bowl Parade. It was such a great experience and we got to see so many cute bands, inflatable balloons, dancers, clowns and even a cute little pony.
New Years Celebration
sisters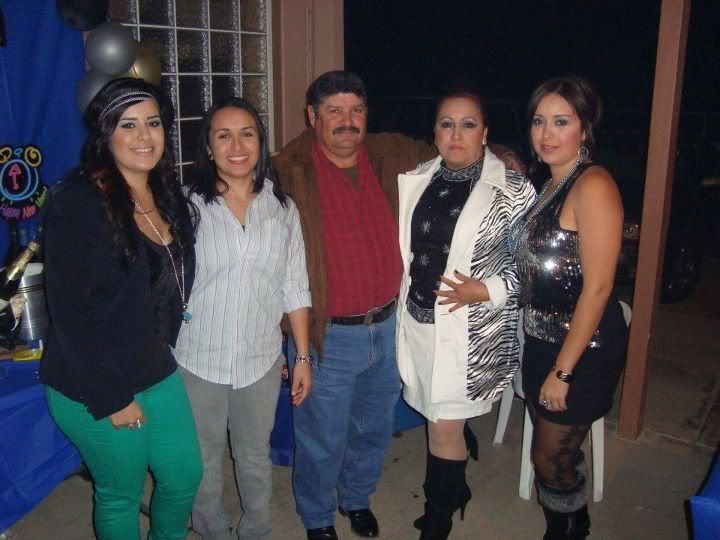 Family
On January 2nd I woke up at 6:00 AM to make it to the Victoria Secret Semi annual sale!
Later on that day I rushed to make it to my very first meeting with other bloggers.
I have to say it was one of the best experiences ever. The nervous feeling went away as soon as I arrived and we started talking just like old friends. We have been following each other's blogs for a good while so it was great to finally put a face to their blog.
I can't wait for our future meetings, maybe IMATS, etc.
Check out their blogs and their amazing shoe store.
Thank you again for my lovely present. I loved it.
By the way, I recently won my FIRST giveaway hosted by the gorgeous Candy.
Thank you sooo much for this great palette and for inspiring me in many ways.
And finally, on January 5th we celebrated my niece's 9th birthday.
Here's a little collage I made for her.
Since my sister had to work, I decided to take the day off and take her out for breakfast...
We also went to watch..
Hope you enjoyed reading this post. A little more on the personal side... I haven't dressed up much so there is no OOTD's or Makeup post but they will be coming up soon!
Don't forget to follow me via Twitter
@blanca1018
Til' next post!