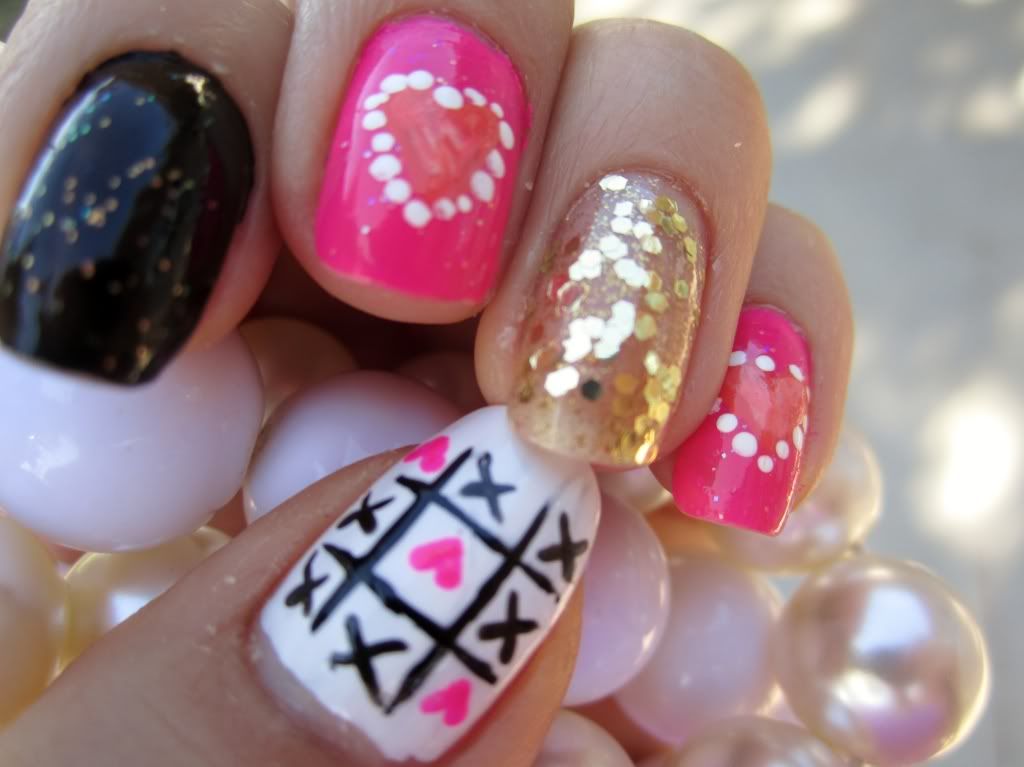 Happy Last day of the First Month of the Year.
Get it?
=)
I really couldn't wait to share these new "Valentines Nails" with all of you.
They were not pre-planned at all, the idea came as I started painting my nails;
I sure loved the result!
Let me know what you think and hopefully some of you can try and recreate them.
If you have any questions I'll be more than happy to reply with the new Blogger feature
**the famous <REPLY> button**
Btw, I will be hosting my very First Giveaway as soon as I reach 300 subbies.
So please help me spread the word.
Lots of goodies are ready to be shipped out to one lucky winner.