The outfit:
Skirt: F21
Crop top: Tj Maxx
Purse: Chinese Laundry- Ross
Necklace & Earrings: Claire's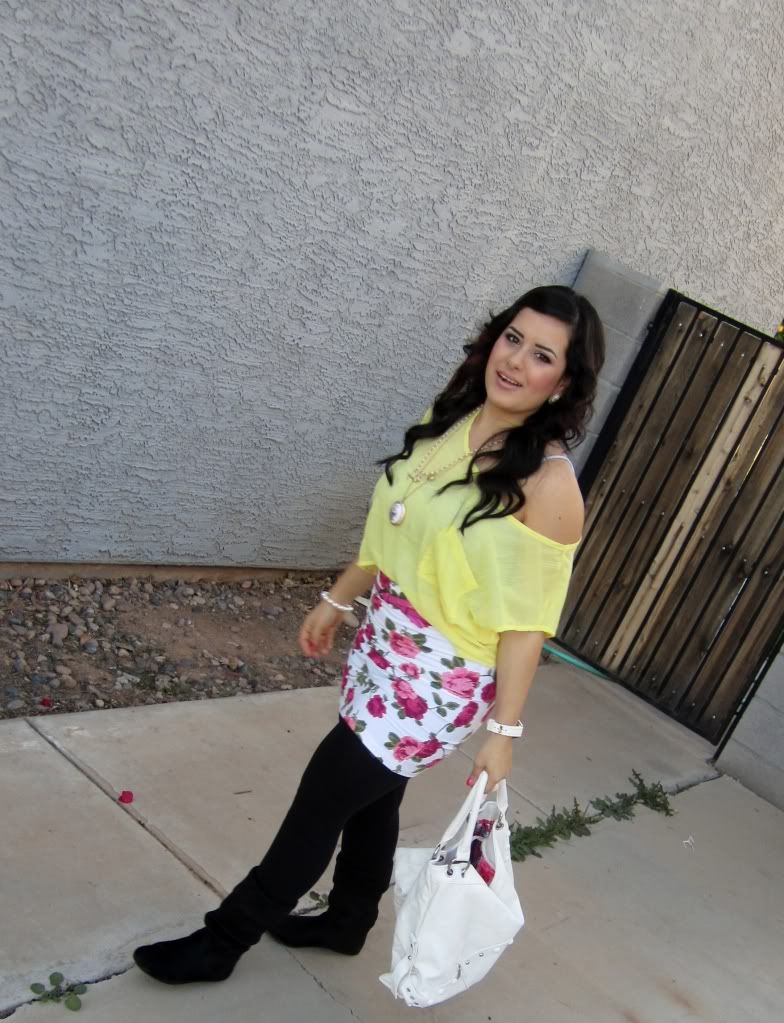 Did I mention I looooove my necklace. It's so vintage and springy. Annnd yes you can even put a picture inside! Only about $2 at Claire's...
The makeup
Since I can't wait for spring I decided to wear floral and light colors to get a head start and feel the spring early :)
This was my weekend outfit to go shopping and out for dinner to Red Lobster.
The BF and I also went to watch "Contraband".
Such an amazing action movie. Highly recommend it.
It had me at the edge of my seat the whole time.
<3