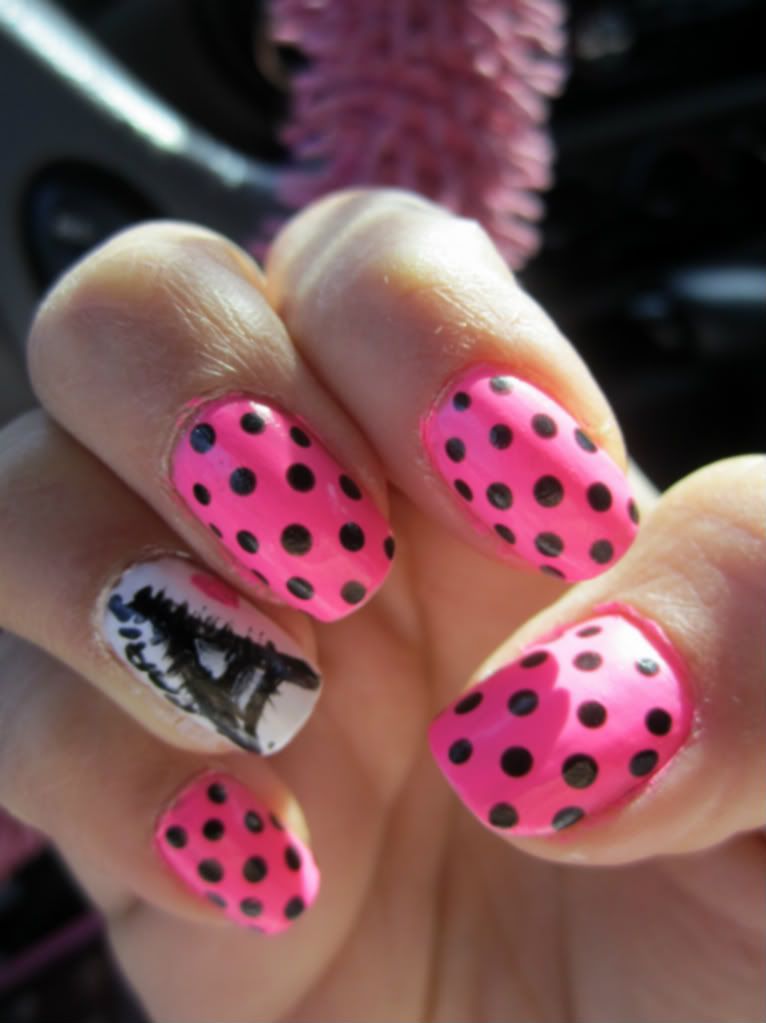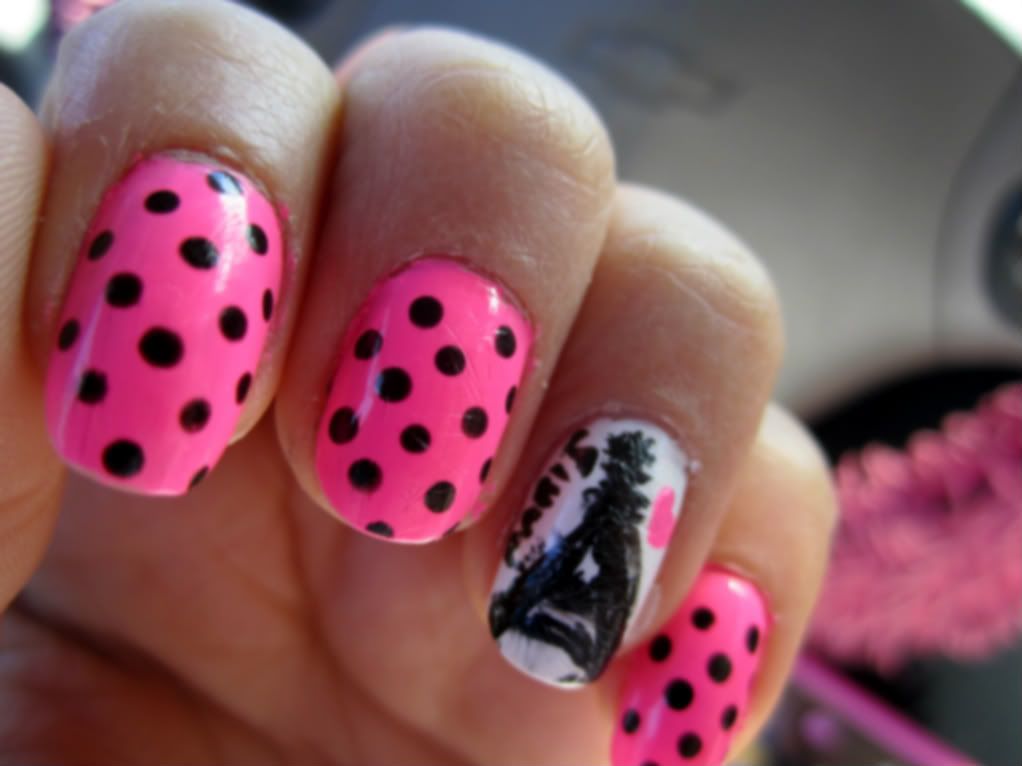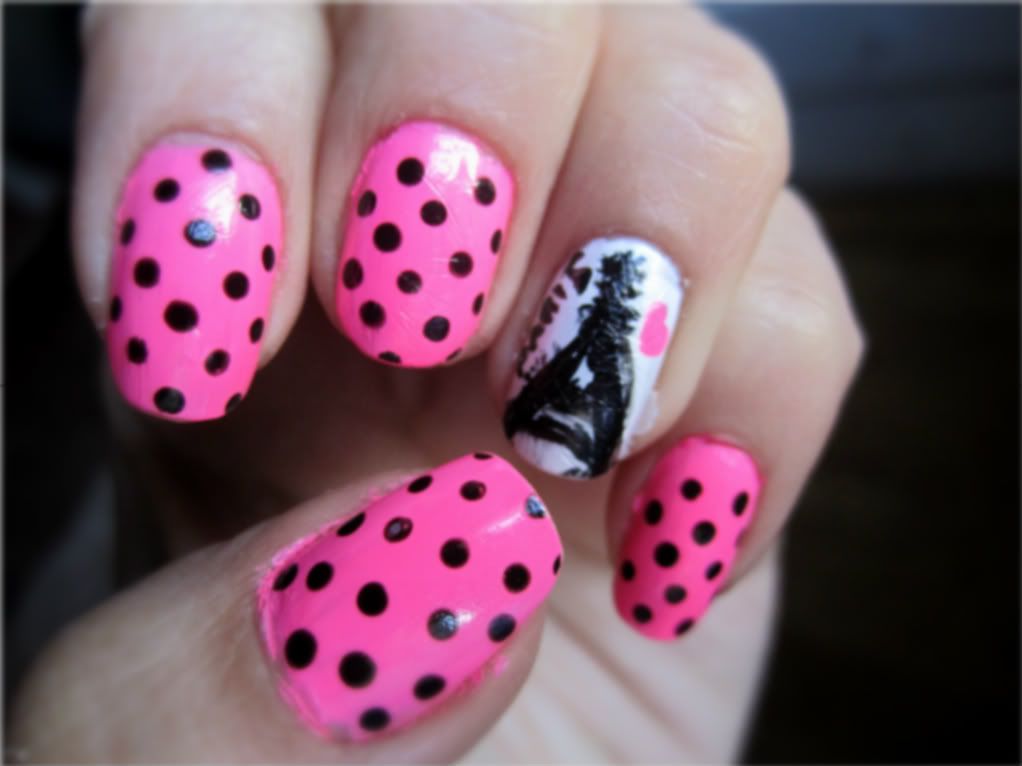 Hey hey!
So here's the very first nail look of the year
2012
!
So the inspiration was Pink, Polka dots, and Paris?
I was not happy at all with my little Eiffel tower... it was soo hard to create because of the detail in it.
But hopefully you get the point... ha ha
Keep checking up for more and better nail designs.
Love you all for taking the time to stop and check out my posts.
<3