The outfit:
*Top- F21
*Leggings- Nordstrom Rack
*Bag- TJ Maxx
*Boots- Shiekh Shoes
*Denim Crop Jacket (Old) Ross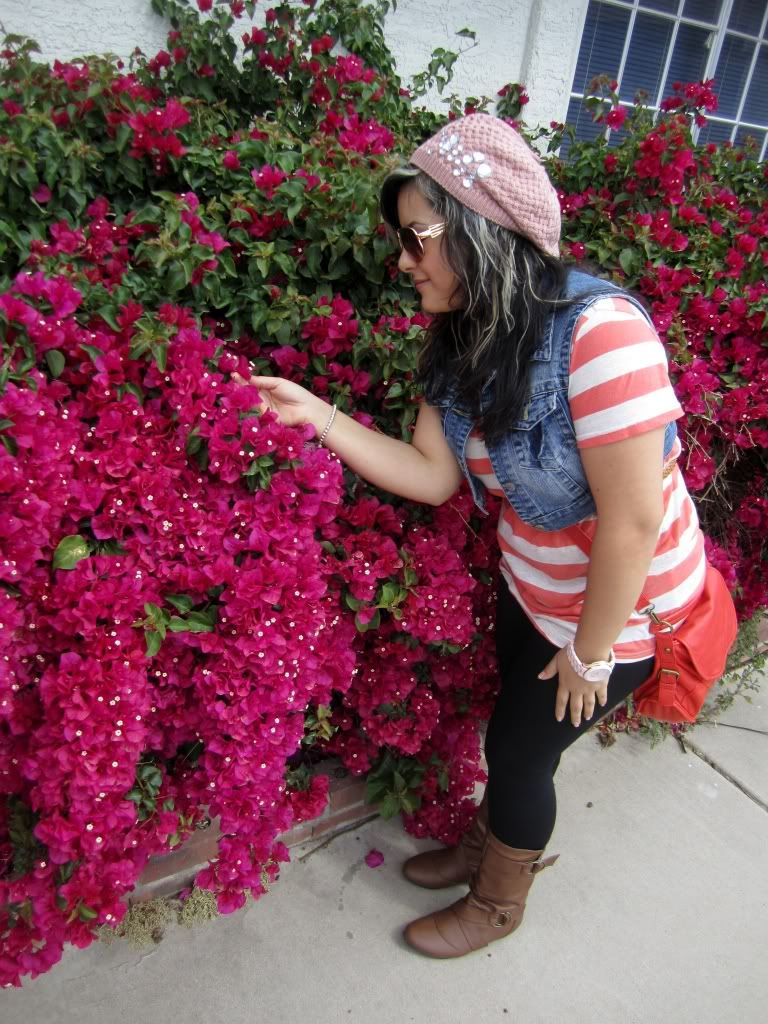 **Extras**
Nail of the Week
**Me walking around texting
with my Bf's snake wrapped around my neck :)
Yup, that's how I roll! ha ha~
Would YOU do it?! **
My old photobucket account is all messed up so you might not be able to see the pictures but I'll post them on Twitter!
Only 2 more days left!
<3