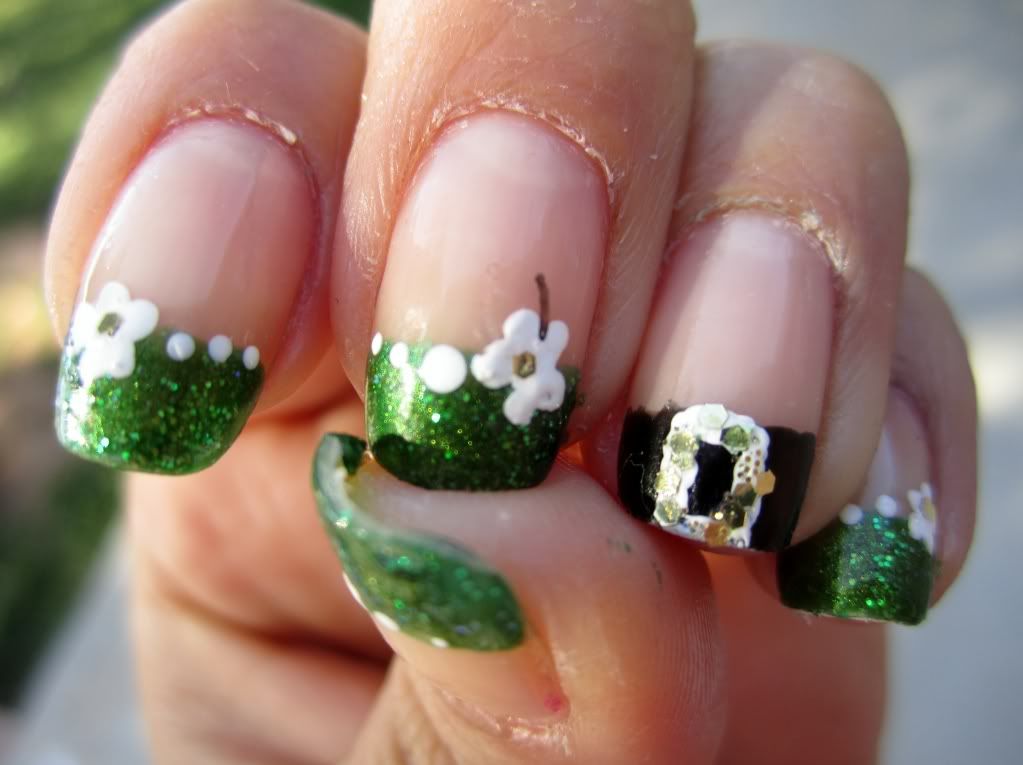 St. Patrick's
nails are sure one of my favorite!
Why? Because Green has been my favorite color since I can remember,
but for some odd reason I find myself not wearing it as much as I used to,
not even on my nails :(
I wanted to keep these nails pretty simple but still cute!
Let me know what you think and specially if you try anything similar
<3
**Excuse my dry looking cuticles, acetone is always to strong on them & pictures were taken right after I finished, no time for oil or lotion.**