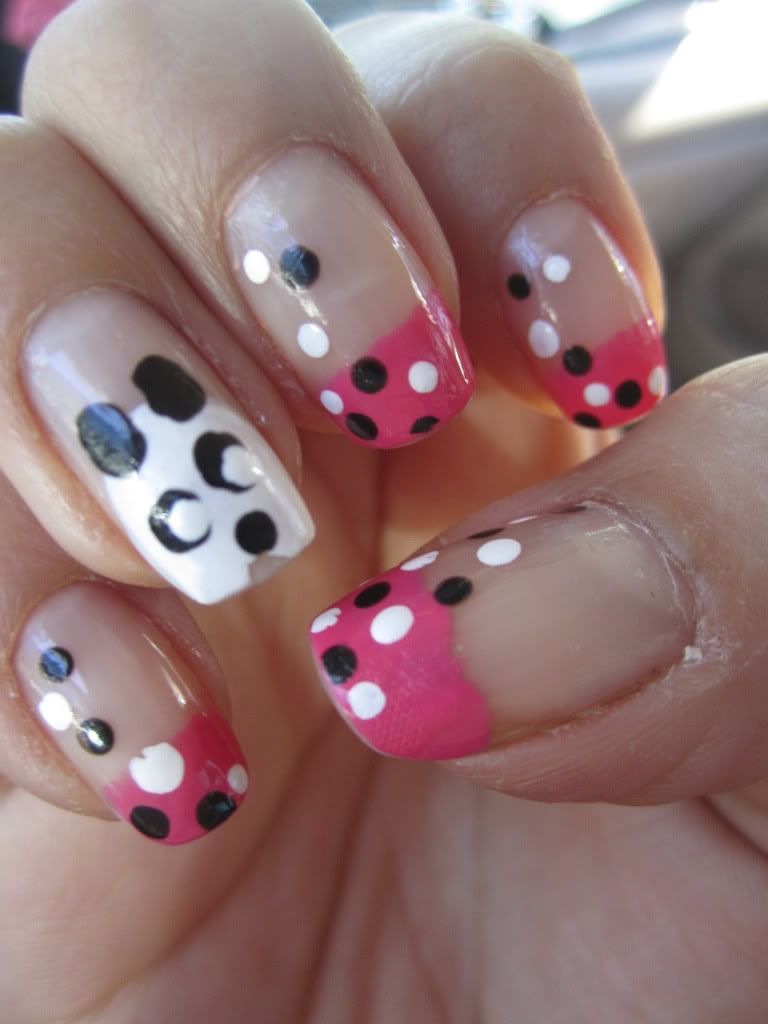 Super Simple Panda nails.
You will need:
1. Any pink polish of your choice.
2. Black and White polish.
3. Dotting tool.
Start by painting all of your nails except the ring finger french style using the pink polish.
Next, taking turns with the black and white start making dots on one side of your nail. They don't have to be perfect, any pattern would work.
Finally use the white polish to paint a circle-like shape towards the end of the nail. Add two black dots for the ears using the same dotting tool, and then for the eyes and nose. Don't forget the white dot inside the eye and your top coat!
I hope you can all try this sometime it's super simple and quick to do.
Let me know what you think.
xoxo
Blanca