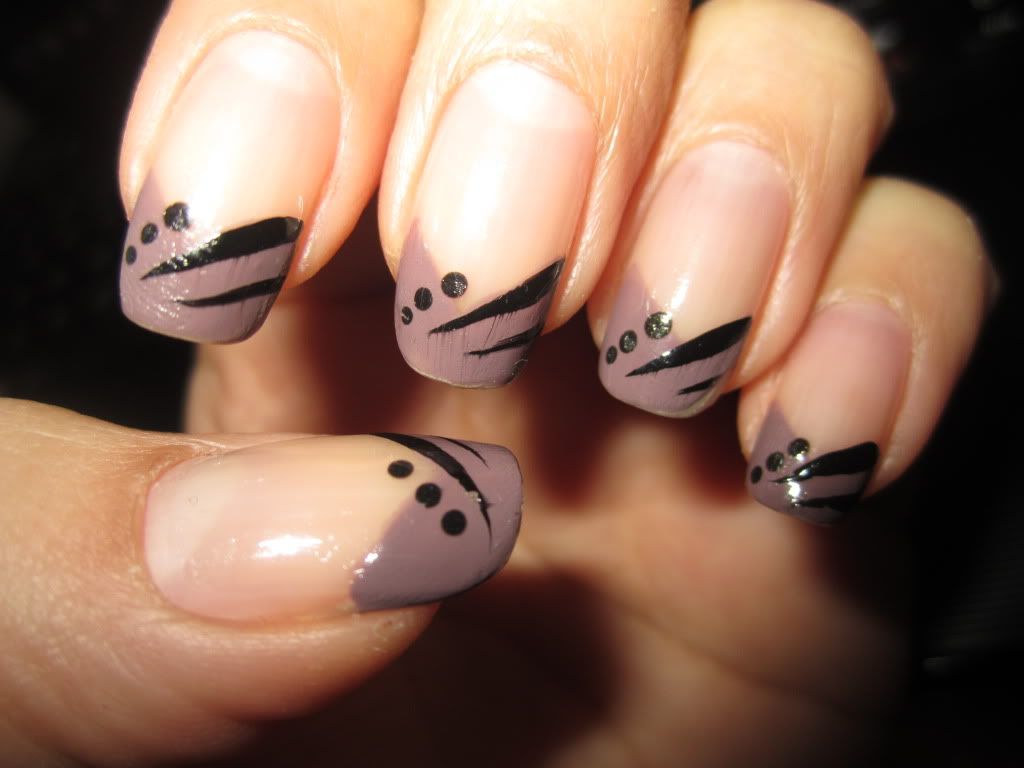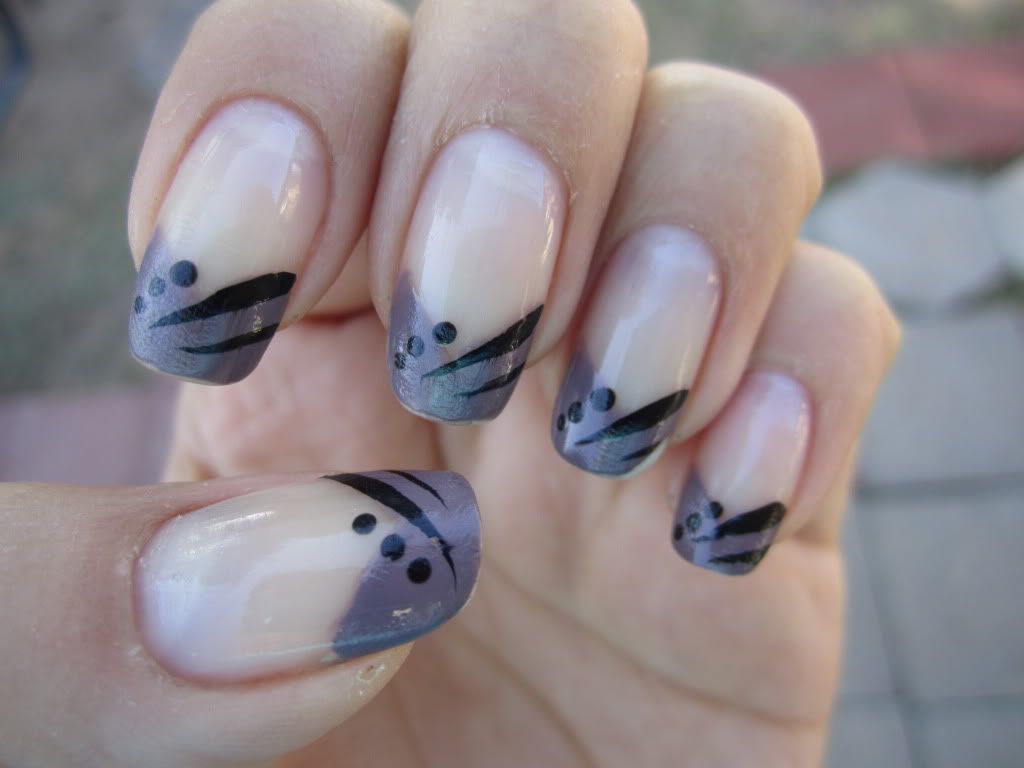 Steel gray(right)Walmart, Black LA Colors(left)$1 store



Super simple french nail design for the fall.
All you need is:
*color of your choice, in my case the Steel Gray.
*dot making tool,
* thin brush nail polish.
First, paint the tip of your nails in a diagonal way, best way to do is simply doing one side, then the other.
Then using a thin brush nail polish start making the 2 lines on each nail following the diagonal pattern.
Finally, make 3 small dots with right next to the bigger line and finish off with a top coat.
:)
*Sorry my nails aren't the best, I went to sleep right after finishing and
I guess they weren't 100% dry -_-