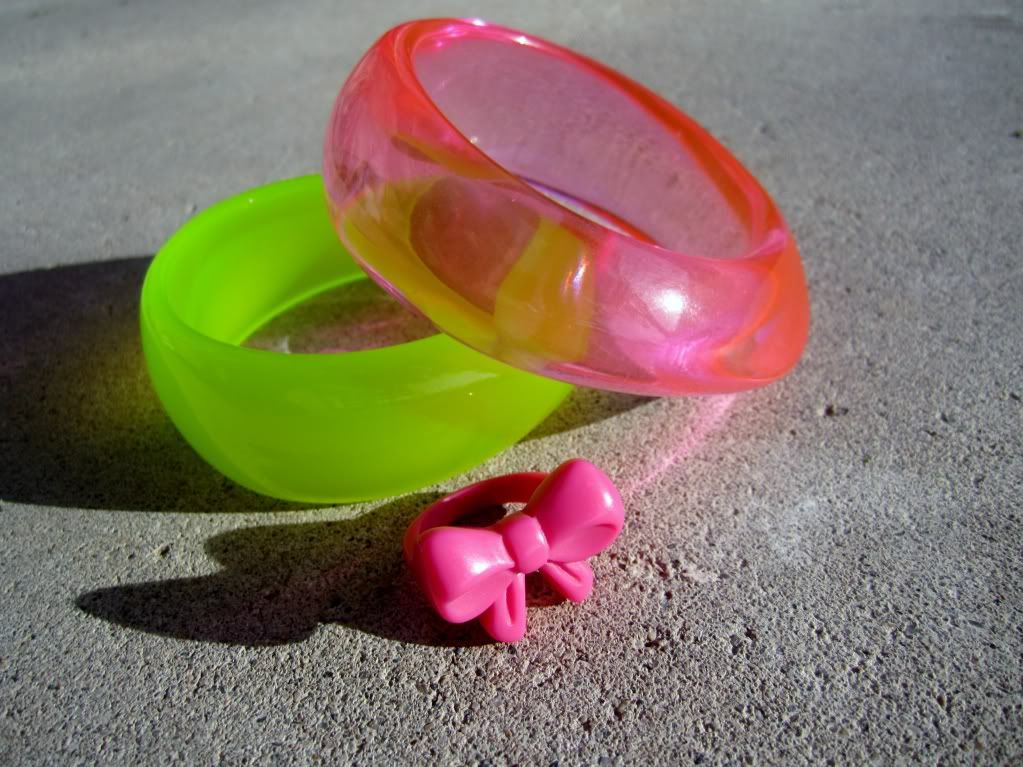 Happy Sunday!
Super exited to share this outfit and to be able to join the Neon Challenge
hosted by the gorgeous Dany from
"nanysklozet"
and Flor de Maria Fashion.
My outfit was put together all in last minute and 90% of my accesories have been in my closet for a couple years.
Keep in mind that it was around 70 degrees here in Arizona ;)
Let me know what you think.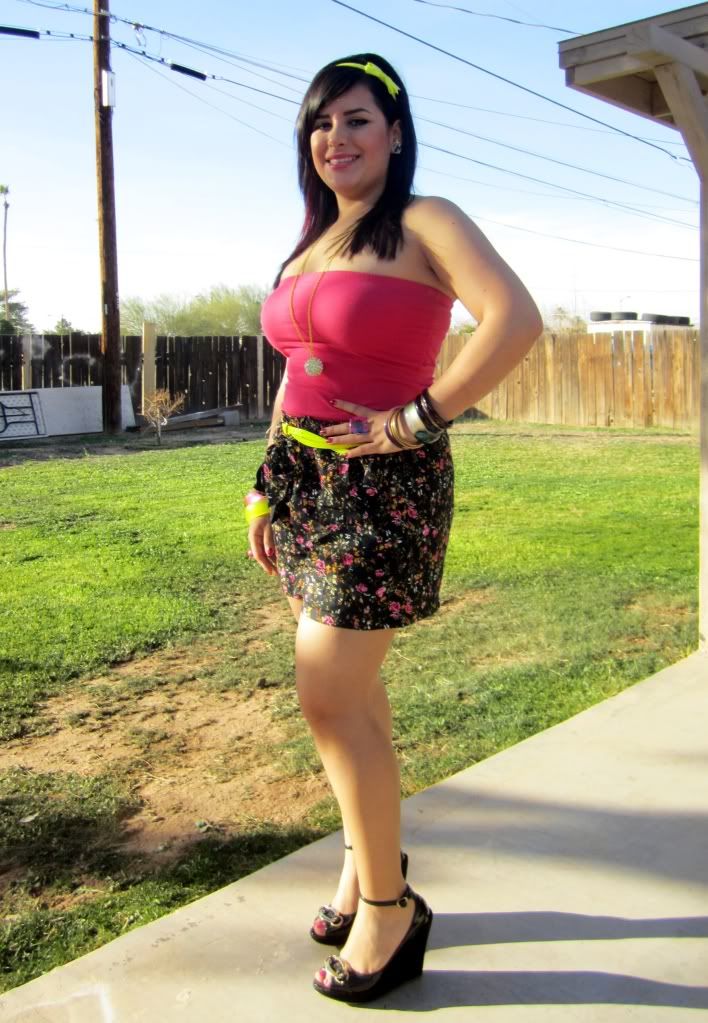 *Shorts- Wetseal
*Belt & headband - f21
*Shoes- Shiekh Shoes
*Neon Bracelets & Necklace- Claire's (old)