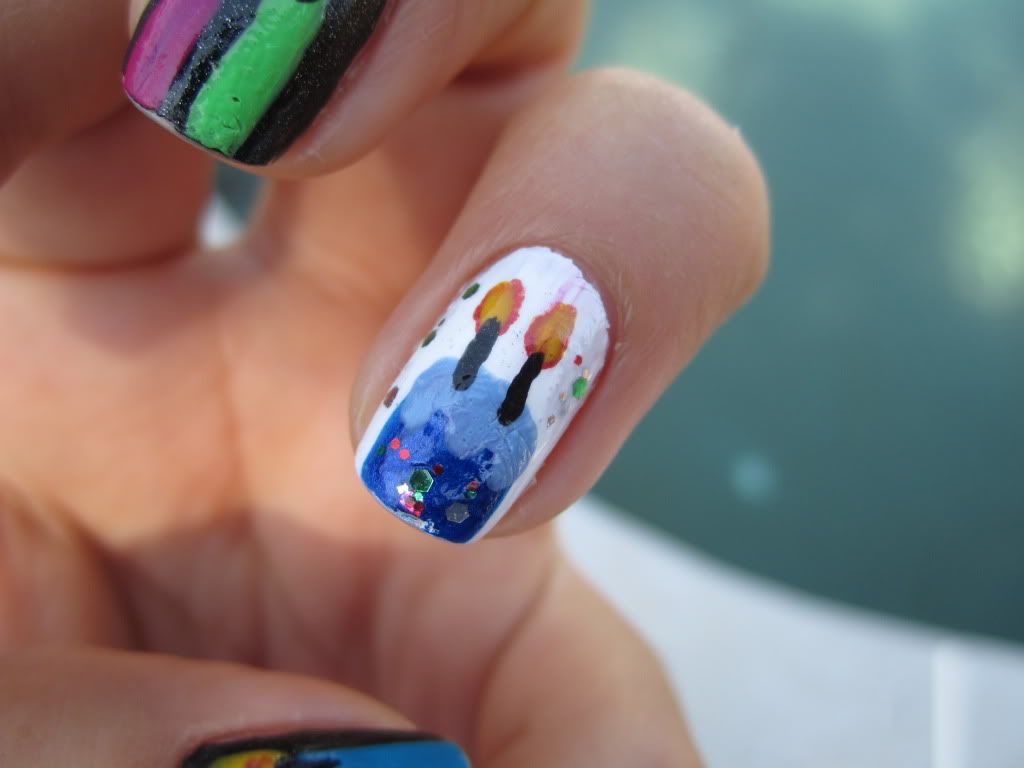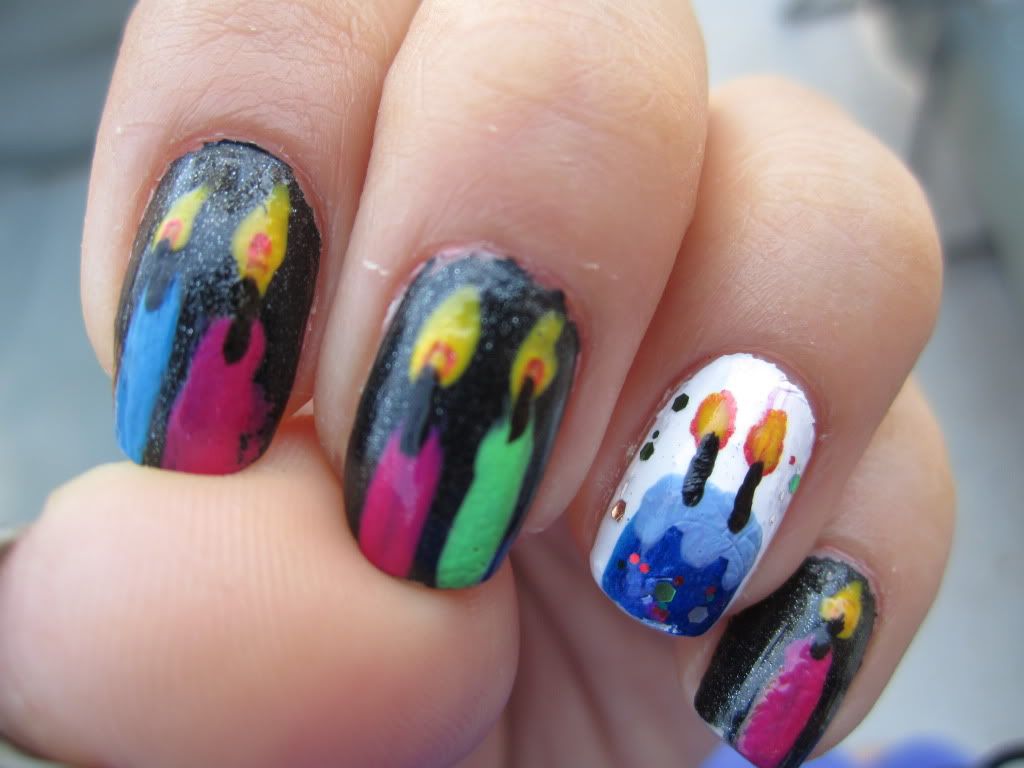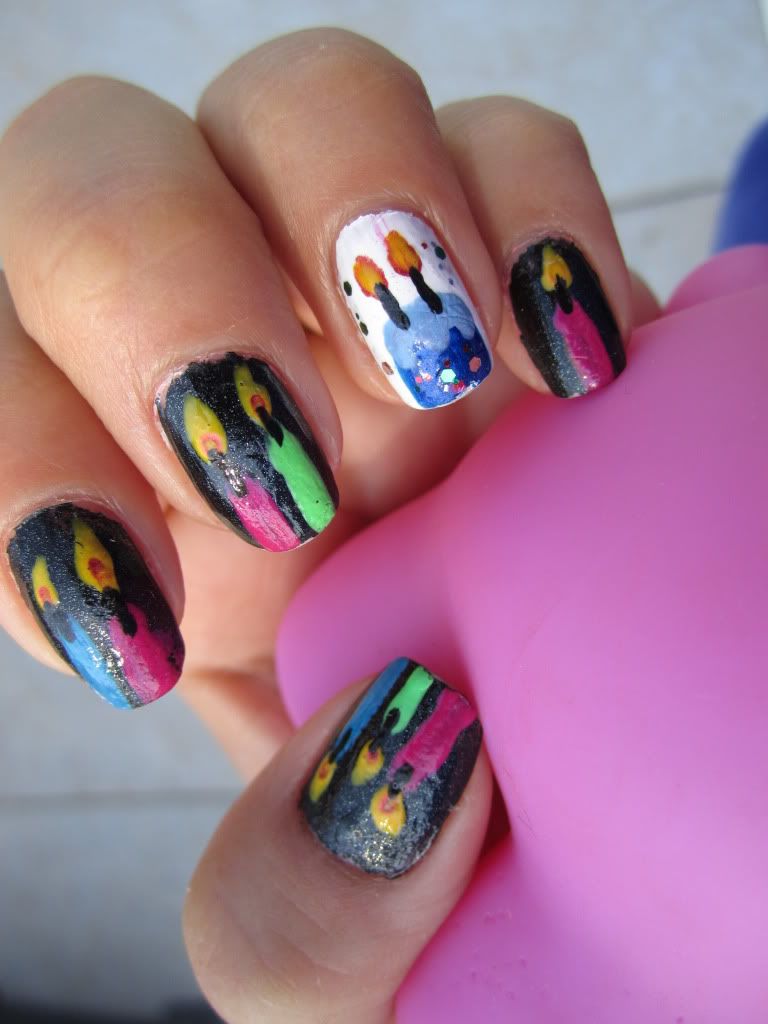 Celebrating my Boyfriend's 23rd Birthday with these fun nails.
I showed them to him at midnight for his first birthday present as we were watching Ted.
(Hilarious movie by the way)
He absolutely loved them.
Let me know what YOU think and if you have ever done any special nail art for that loved one.
Thank you so much for your support.