Hello my beautiful subbies :)
I've been waiting to show you my Lakers inspired nails.
A week ago my little cousin turned 10 and since he LOVES sports he had all of us wear jerseys to the party.
Perfect opportunity to match my nails with my Lakers jersey.
Hope you like the pictures!
xoxoBlanca
*Do you enjoy 'theme parties' as much as I do?
*What's your favorite sport? Team?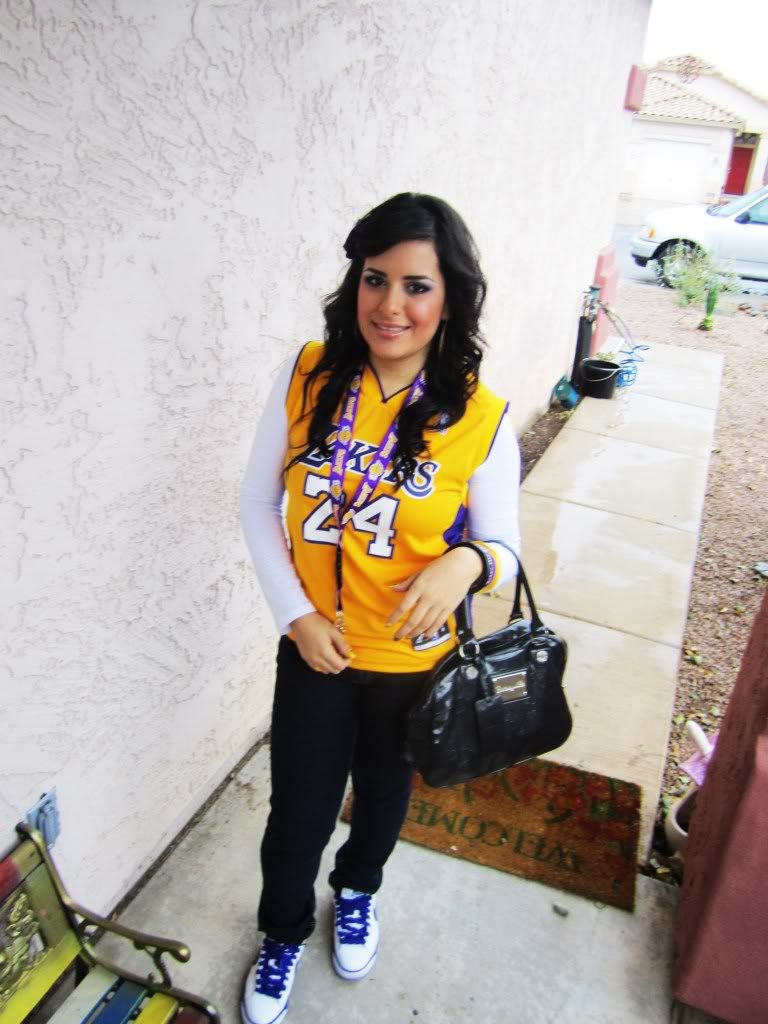 Jersey, Nike Blazers(purple,white), Betseyville Purse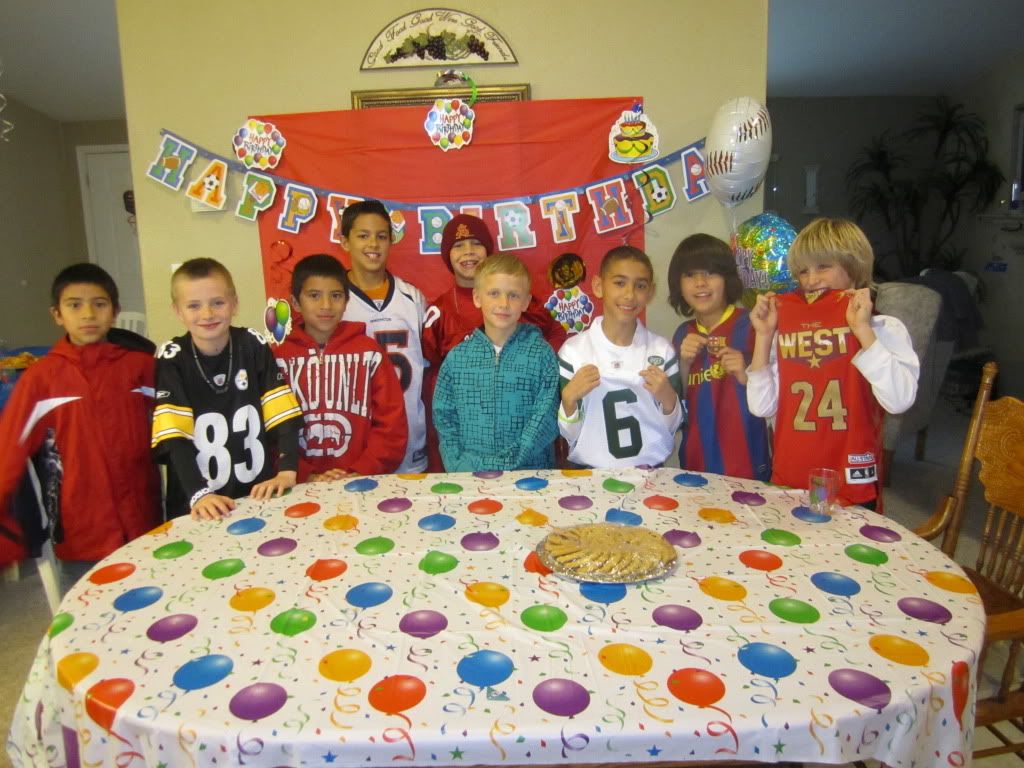 Birthday boy #6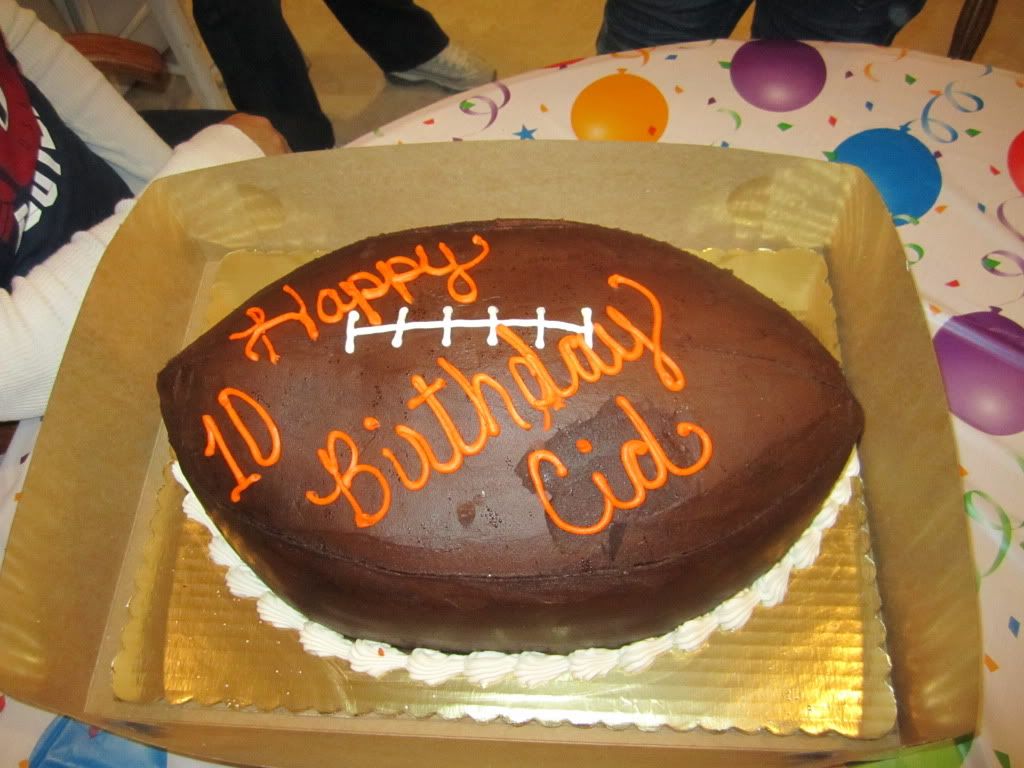 Cake- yummy!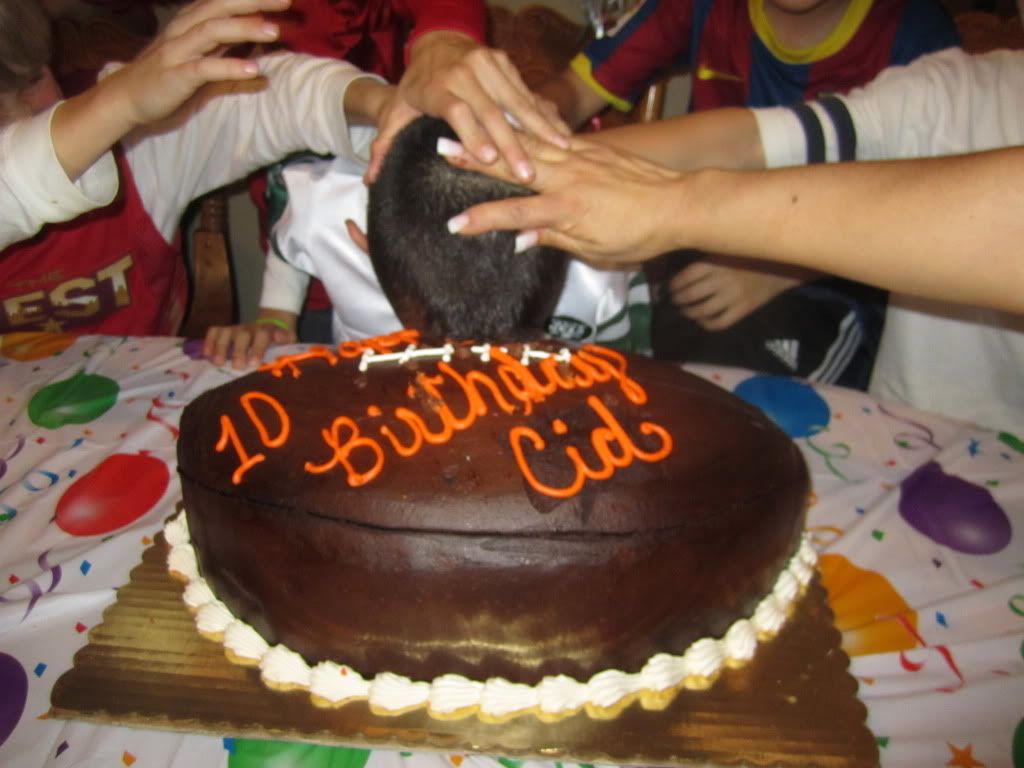 Poor cake!
Matching ;)