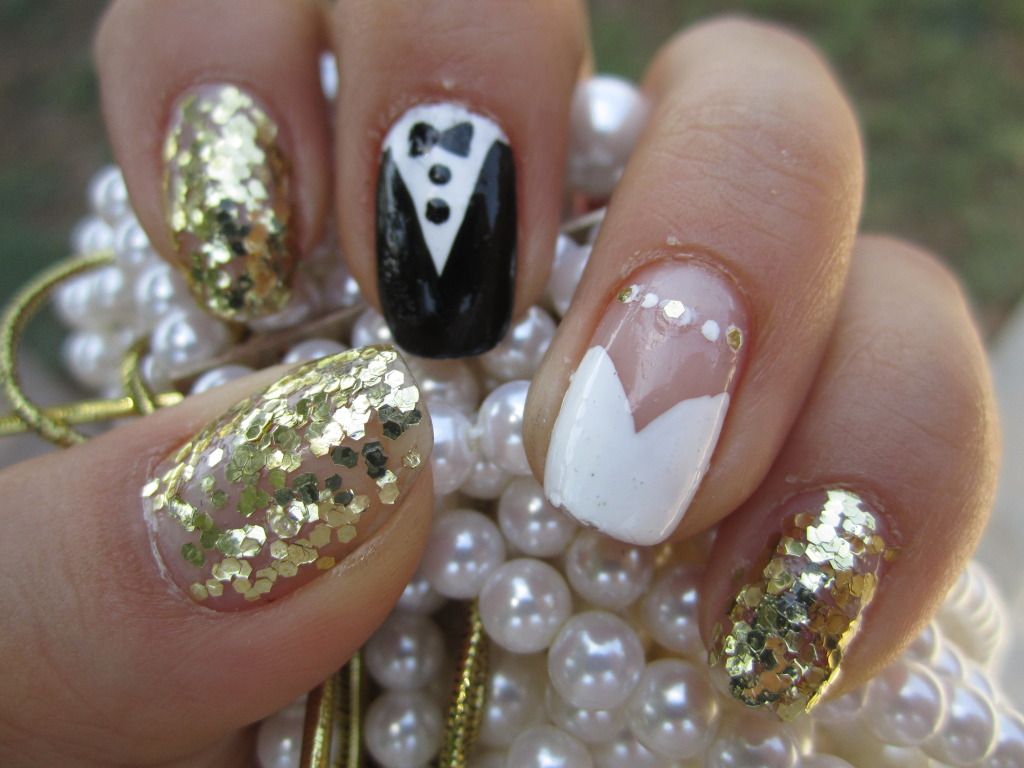 Wedding, wedding, wedding.
So many things to plan, so many things to decide.
As the days get closer I felt in the mood to do something related on my nails.
I used these nails as a prop for our engagement photos and to announce our wedding colors too.
Let me know what you think.