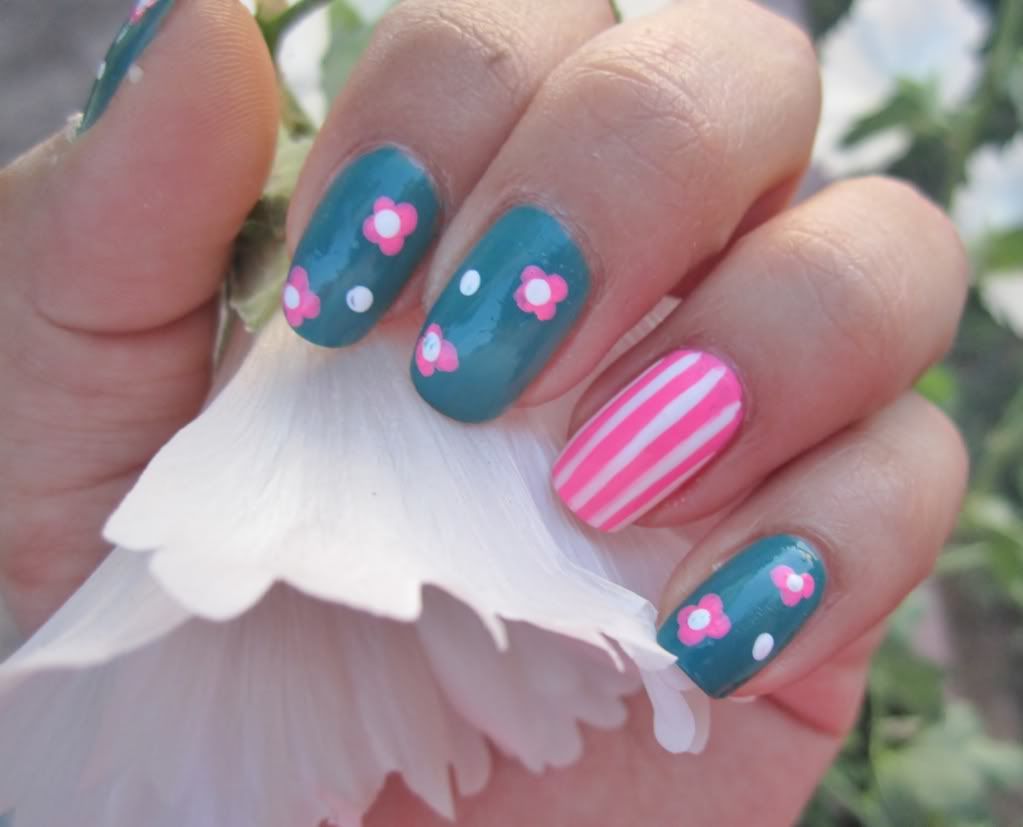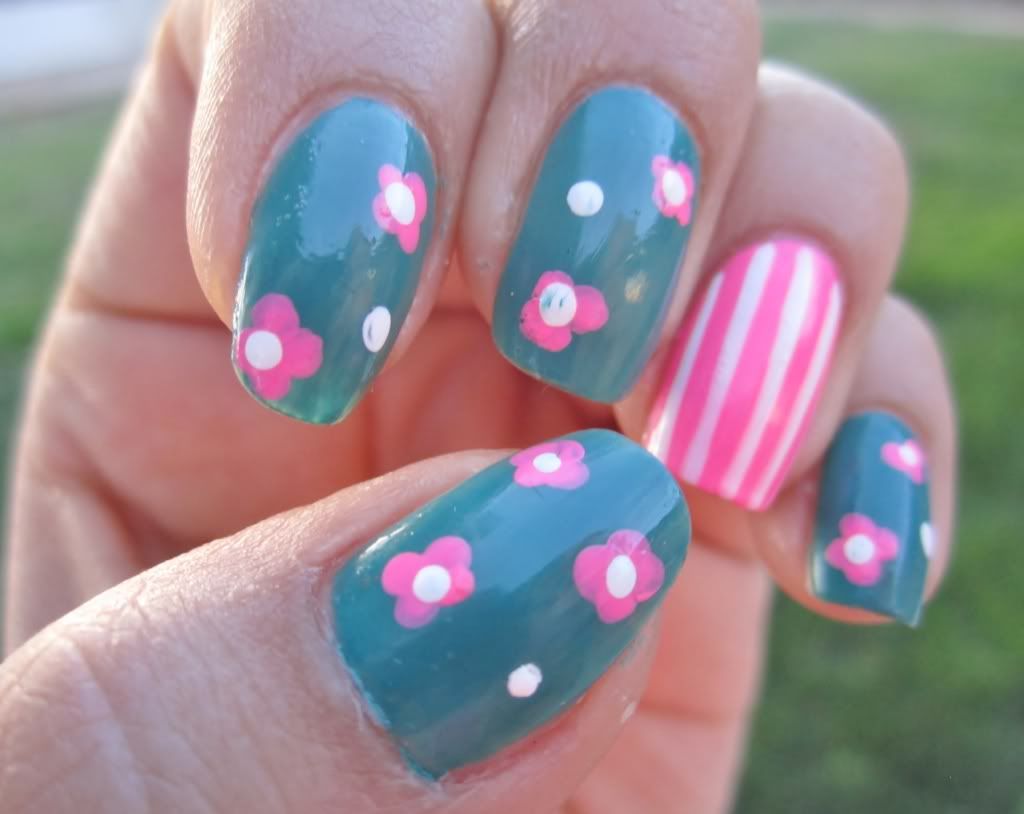 What
better for Spring than flowers right?
Super simple nail look, took me less than 20 minutes to be all done and dry too :)
For the flowers I used a dotting tool that can be found
HERE
for less than $2!!!
For the accent striped nail I used L.A. COLORS thin brush polish in 'white',
Sally Hansen Complete Salon Manicure in '450 Fairy Teal'
Sinful Colors in '24/7 920'
Let me know what you think and thank you so much for taking the time to stop by my blog.
xoxo
Blanca